Chuck Brega Retires After Historic Legal Career
Press Release
For Immediate Release
July 31, 2019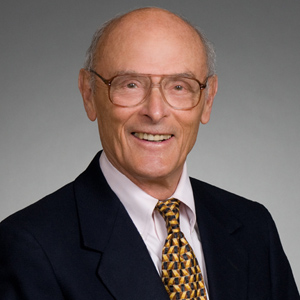 After more than 50 years of practice in Denver, Chuck Brega has retired from Fairfield and Woods effective July 31, 2019.
During his impressive career, Chuck tried more than 400 civil and criminal cases in state and federal courts and before arbitration panels. He also handled hundreds of security cases in courts and before arbitration panels. Chuck has been retained to handle many high-profile cases and his clients included various well-known organizations and prominent individuals.
Chucks' multitude of awards and accolades include serving as a member and past president of the Colorado Trial Lawyers Association, the American Law Institute, International Society of Barristers (limited to 500 lawyers worldwide), the International Academy of Trial Lawyers (limited to 500 lawyers worldwide; membership by peer invitation only), and as a past Board of Governors of the American Trial Lawyers Association. He has been recognized in Best Lawyers in Colorado every year since its inception.; has been consistently recognized by Who's Who in America, Who's Who in the West, Who's Who in Colorado, Colorado Super Lawyer; is AV-rated by Martindale Hubbell, and received the highest honor awarded by The National Academy of Personal Injury Attorneys - A 'Top 10' Attorney in the field of personal injury.
Chuck is a distinguished military graduate of The Citadel Military Academy and received his law degree from the University of Colorado Law School and has keep lifelong ties with both institutions.
Chuck has left a lasting legacy on the Denver legal community and we wish him all the best in this well-earned next chapter! We will hold a celebration in Chuck's honor on August 17, 2019. If you would like information on the event, please contact the firm.